Invest for Brand Export Success
Brand Export Success is something many ambitious Irish food and drink companies strive for with the limited size offered by the home market.
Considerable time and effort is often put in to securing a listing but it is crucial, particularly with a branded offer, to support that listing in the marketplace to maintain and ideally grow it over time through additional outlets or range expansion. Developing your capabilities around best practice in supporting your listing overseas is a key step to export success. In this section of the website we introduce you to some of the key steps to brand export success and look at how you might apply these across a number of specific markets, recognising that no two markets are the same. We will add to this series over time, focusing on additional markets.
Intro Video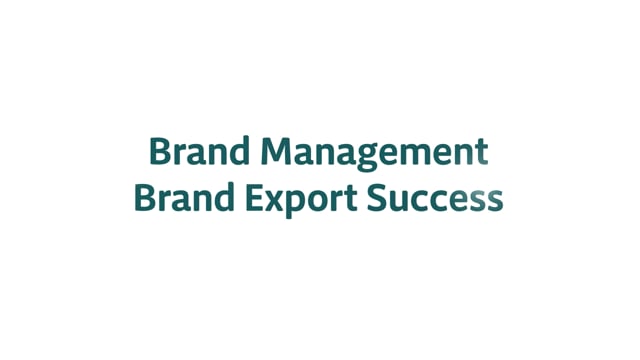 United Kingdom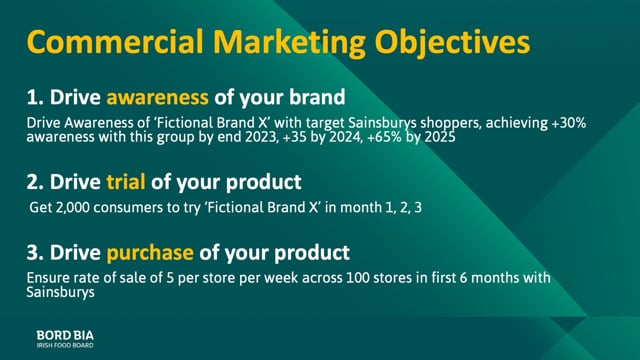 France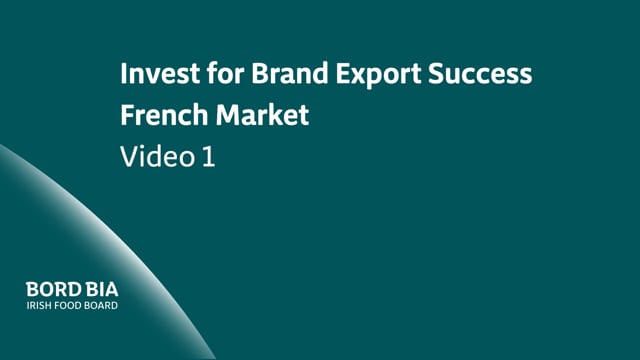 France: Digital Marketing
Netherlands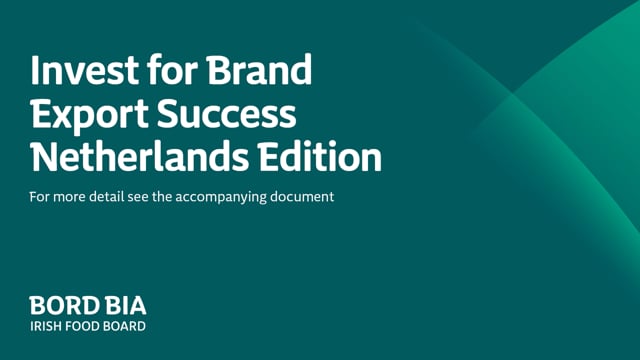 Brand Export Success Webinar: 7 Steps to Success – December 2020
You may also wish to consult our initial webinar on this topic introducing our 7 steps to success in an export market. This video shows why it is important to get behind your listing, sharing examples of a number of Irish brands and their export experience.