Marketing Fellowship
"I have been living in Amsterdam for the past 12 months, working with a variety of Irish companies in the livestock, dairy, meat and prepared consumer foods sectors. It's been a fantastic experience getting to grips with cycling everywhere, learning some Dutch and understanding the cultural differences that Irish companies need to be aware of when looking to export to the Dutch market. Getting to sample some of Amsterdam's best restaurants has been a highlight for me!" - Kate Dickson, Marketing Fellow
Programme Overview
We're offering YOU a career-changing opportunity. We're looking to foster the next generation of talent in the Irish food and drink industry. As part of Bord Bia's Talent Academy – The Marketing Fellowship offers a fully-funded Master's qualification from UCD Michael Smurfit Graduate Business School and unique, extensive overseas experience in the areas of sales, brand & digital marketing, consumer insights, entrepreneurship and leadership. In addition, you receive a monthly bursary.
Applications are now closed.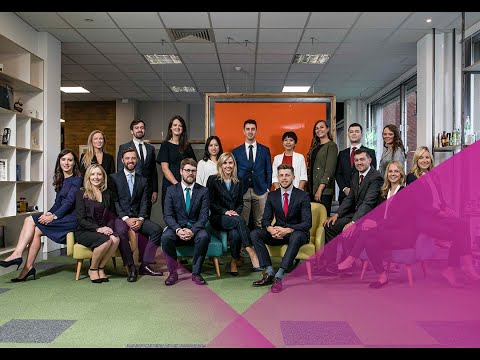 Join our Webinar
Join our webinar on September 7th at 5pm to hear from current and past participants on the programme and understand:
The structure of the programme
Who the programme is for
What participants on the programme receive
What experiences participants on the programme find the most exciting and beneficial
How the Marketing Fellowship can drive the development of your professional career
The Programme Structure
Working alongside Irish Food & Drink clients you will represent the industry in a wide range of market development activities. This 18-month programme is a combination of real-world and academic learning, blending block release modules and continuous project work.
On placement, you will work for 2 or 3 of Bord Bia's Irish Food, Drink and Horticulture clients.
Some of the key 'In-Market' responsibilities include:
Delivering results for clients on specific in-market business development assignments, in line with defined project objectives and target outcomes
Developing sector/product/market intelligence for the benefit of clients, for Bord Bia and the sector/market in which they operate
Acting as an Ambassador for Bord Bia & the Irish Food Industry through effective performance as a Fellow
All Marketing Fellows will receive:
Fully funded Master's in International Marketing Practice with lecturers from Harvard, IMD, NYU Stern and of course UCD Smurfit School
18 Month placement in diverse locations like: New York, London, Stockholm, Amsterdam, Madrid, Milan, Dusseldorf, Dubai, Shanghai, Singapore and Tokyo, to name but a few
Competitive bursary
Annual Leave and Christmas holidays
Extensive training in the areas of: Consumer Insights, Sustainability Brand Marketing, Digital Innovation and Leadership
Professional and Career Development
Membership of the Bord Bia Alumni network
Laptop
Paid business expenses
Who is this programme for?
We're looking for someone that leads the way, that isn't afraid of a challenge. Applicants should have:
A strong passion for pursuing a career in the Food & Drink industry.
A minimum of 2 – 3 years' work experience
Strong oral and written communication skills, including effective presentation skills.
The ability to quickly establish effective internal and external working relationships with key people across different services/functions.
Strong commercial acumen - the ability to identify opportunities and to follow these through to completion by working with others and discovering the best way to achieve results.
Project management skills – the ability to schedule and manage time and resources; maintaining a project management plan for communication and review at all times.
.
Marketing Fellowship Webinar