Cooking with Crab
Irish Crab Meat
The fishermen working the seas off Ireland bring us a real bounty every day, like Irish crab meat - low in fat and full of goodness.
It's naturally nutritious and brim-full of protein, Omega 3 and essential vitamins and minerals.
For lunch, salads or dinner, Irish Crabmeat is a delicious shellfish you buy cooked and ready to go, in your supermarket or fishmonger's.
Trout & Crab Wontons with a Thai Broth & Pok Choi
View Recipe
See some of our recipe ideas below:
Crab Pasta with Cherry Tomatoes and Basil
Heat a little olive oil in a large pan. Add some chopped garlic and halved cherry tomatoes. Cook gently until the garlic is golden and the tomatoes have softened. Add a little lemon juice then remove from the heat and stir through the crab meat and basil. Add to cooked pasta and serve.
Crab Cakes
Combine the crabmeat with some cooked, mashed potatoes, chopped scallions, parsley and egg. Season with a little salt and black pepper. Add a little cayenne pepper, Tabasco or Sriracha hot sauce for a spicy kick. Shape into 6cm cakes, dust with a little flour and shallow fry in oil over a medium heat for about 10 minutes, turn a couple of times until golden brown. Great with a salad.
Crab Mayonnaise with Traditional Brown Soda Bread
Mix the crab meat with some home-made mayonnaise or for a quick option stir some lemon zest and juice, fresh herbs and seasoning through shop bought mayonnaise. Serve with some lightly dressed salad leaves and Traditional Brown Soda Bread.
Crab and Sweetcorn Chowder
Check out our Chicken and Sweetcorn Chowder. This recipe works just as well if you swap in crab meat for the chicken, delicious. Try with White Soda Bread
Crab Claws with Garlic Butter and Fresh Herbs
Melt a little butter over a low heat. Add some finely chopped garlic and cook gently for a couple of minutes. Add the crab claws and warm through. Stir though some freshly chopped parsley, dill, coriander or chives and a squeeze of lemon juice. Serve.
Cooking with Crab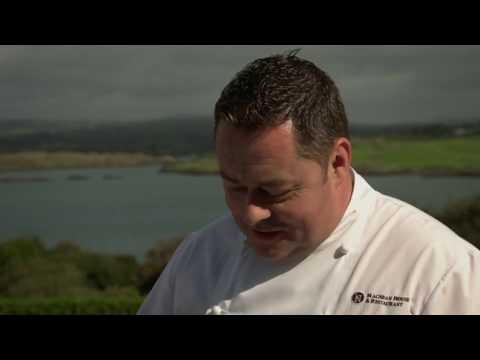 Spaghetti with Irish Crab
Irish Brown Crab Fishcakes